Motors & Generators For Your Dragline
We offer both G.E. and Westinghouse Motors and Generators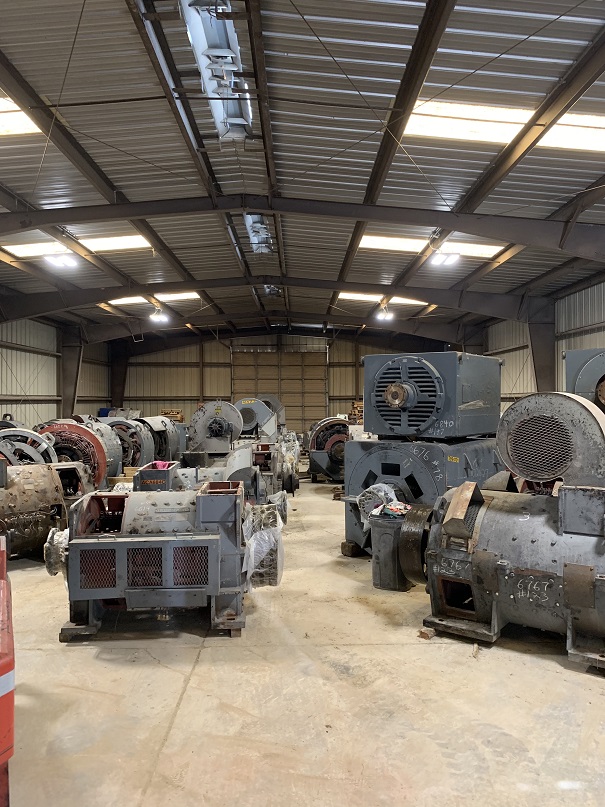 G.E. and Westinghouse Motors and Generators
Vander Parts is in the business of parting out draglines in the mining industry. We have several motors and generators and we sell them as running take-offs and are sold as is. Our list is ever-changing and all our products are stored in our secure warehouse. Contact Steve or Eric for more information and our current inventory list if you are interested.
G.E. Items
Motors
Generators 
MDV 614 Motors
CDS 683 AY Generators
994 Sync. Motor
223X605 Generators
MDP 622 Motors
33 KW Generator
MD 616 Motors
26 KW Generator
82887 Motor 700HP
CD324 AS Generator
5K405 Motor 125HP
Westinghouse Items
Motors
Generators
HG5MG Sync. Motor 1750 HP
450 KW Generators
MC724 Motors
586 AY Generators
622 Motors
560 KW Generators
6808-SZ Motor 1000HP
1050 KW Generators
616MCV Motors 187.5HP
314 KW Generators
616MC Motors 300HP
HG5 Sync. 2250HP
MC624 Motors
Contact us for a quote or any questions about our Motors & Generators.