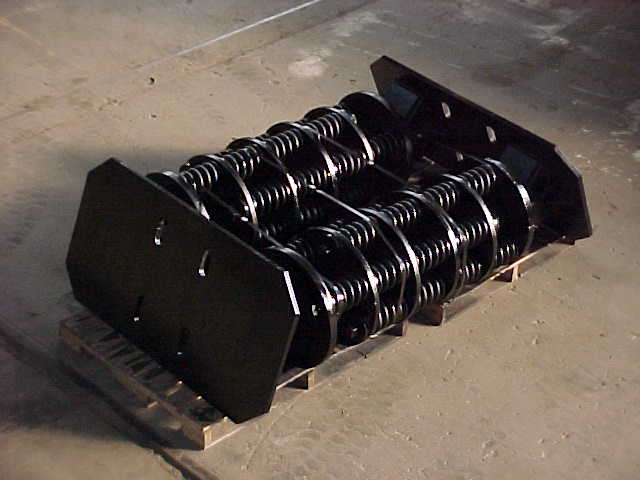 New Manufactured
We have saved many of our customers thousand's of dollars in cylinder rebuild costs with the purchase of one "Snubber". Our Snubbers are made to fit 30cu. yd. draglines and up. They come complete with all mounting hardware and installation instructions. We have been manufacturing them since 1993 and still have many original Snubbers running without a rebuild! Please Contact us for more information on a Snubber for your Dragline.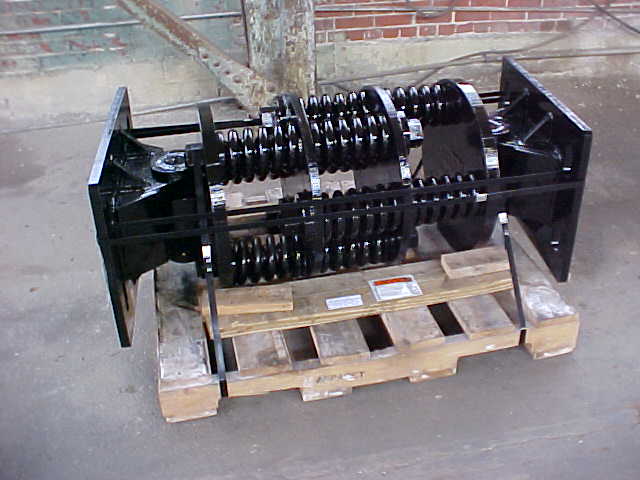 Snubber Exchange Program
Vander Parts offers a flat rate Snubber Exchange Service!
They all wear out eventually. We will send you a completely refurbished Snubber back to original factory specifications. Then box up your worn out or broken Snubber and ship it back to us. The flat rate price includes the whole spring pack from pin to pin.   We will even pay  the freight cost to get it to you. Our price only includes the spring pack. It does not include the mounting brackets. Contact us for more information on our Snubber Exchange Service.